Collaboration and Engagement Forum
The CamEO partnership operates around a central forum that actively seeks to encourage collaboration between all sectors that are represented locally at sub-catchment partnerships, as well as partners that are primarily involved in project delivery.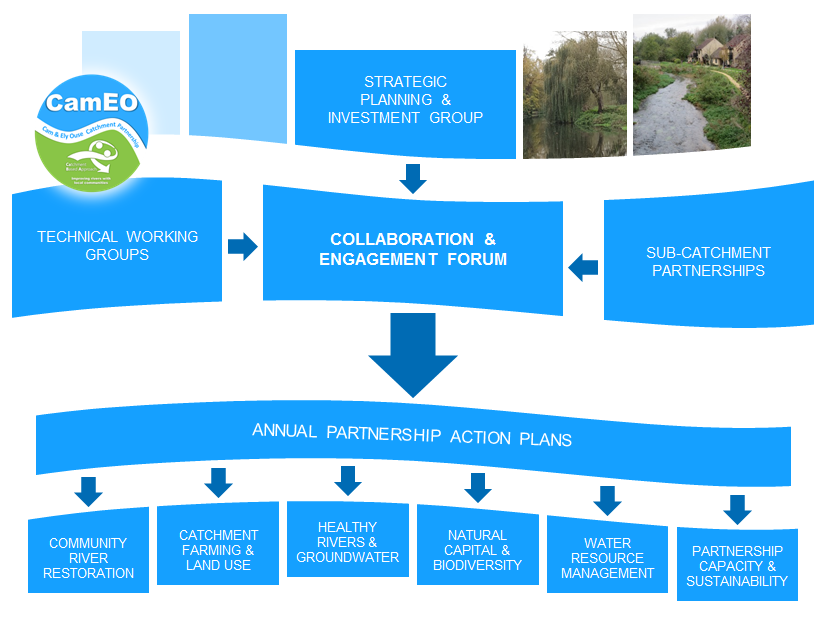 Sub-Catchment Partnerships
Sub-catchment partnerships are local groups, championing improvements on each of the major river systems within the CamEO catchment. These are independent, self-driven groups who unite local partners and focus on community delivery of river habitat enhancements. The groups' ambitions are often aligned with WFD requirements (supported by EA catchment coordinators) but they are not limited by this. Many of the projects proposed/undertaken will be community orientated, relying heavily on volunteer time.