The Little Ouse and Thet sub-catchment contains 19 waterbodies, and covers the town on Thetford. Two of the waterbodies are currently achieving Good water quality status (Stow Bedon Stream and Old Buckenham Fen Mere). Diffuse pollution, physically modified channels, and point source pollution were the most widespread issues observed within this catchment.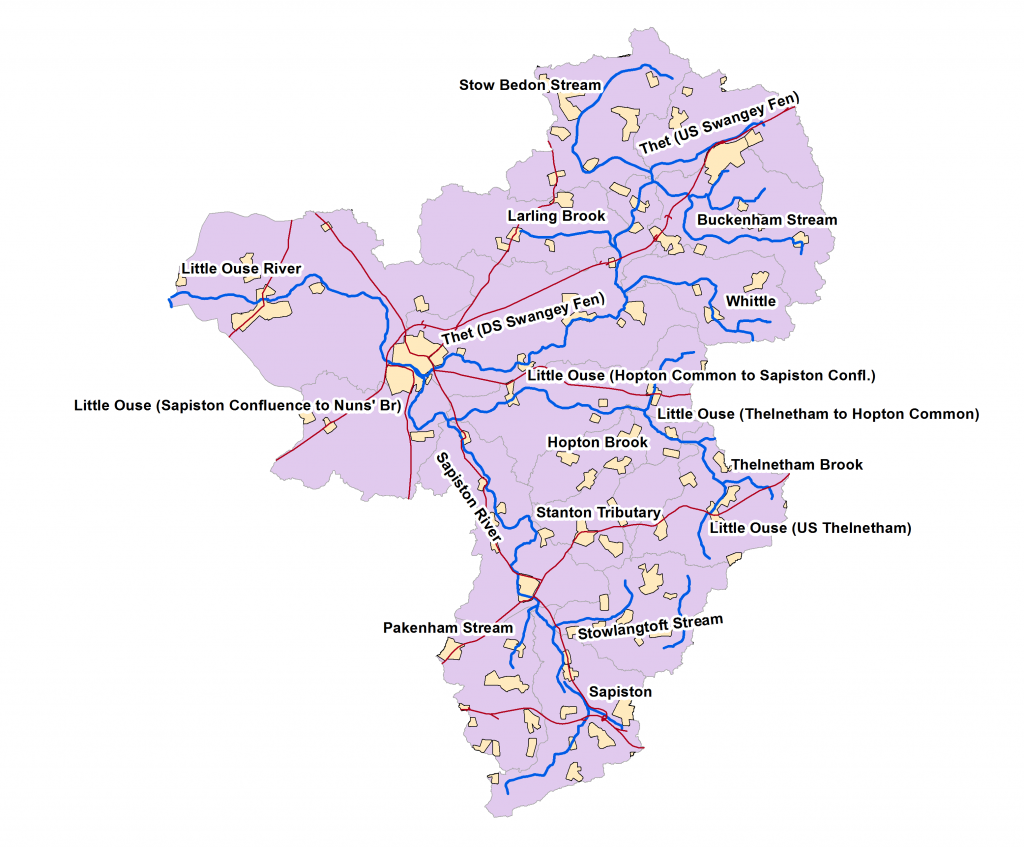 If this is an area of interest for you then you may be interested to know that the Little Ouse and Thet Partnership operates here, only recently being established in 2017.
If you wish to be included in partnership, please contact us on cameo@anglianwater.co.uk and we will provide you with updates/invitations to upcoming meetings.