Hopefully our website has inspired you to appreciate and enjoy your local river. Perhaps you would even like to make a difference to your stretch, whether that be simply going out and picking up litter, volunteering your time, contributing project ideas or joining a local partnership. If so, we would love to hear from you.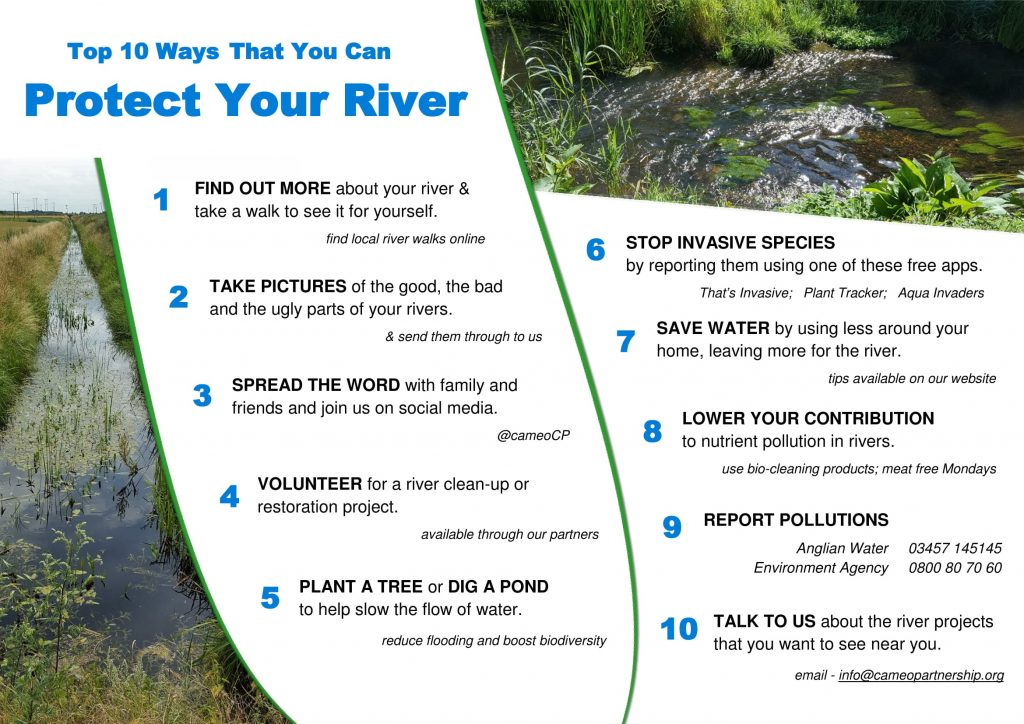 ---
Email us with your ideas
Be our friend on Facebook
Tweet us your river pictures
---
There are loads of opportunities to join us at our events – even if you're just interested in what we have planned, come along, speak with us and find out more. Take a look around our website. You'll find lots of useful information including the drivers behind our partnership, our partners, interests, areas of work, and what you can expect from us in the near and not too distant future.