Restoring rivers doesn't just benefit nature, it also provides services that we need such as clean drinking water – a fundamental of life. Restoration forms a major workstream in our partners' plans and many great restoration projects have already been delivered locally.
Here are some of our favourite pictures of restoration in action.

Human impacts on river water quality have long been recognised. In more recent years focus has switched to the physical damage of rivers – caused by altering flows, channelisation, the construction of flood defences, dredging and weir/dam impoundment. Restoration activities aim to restore the biodiversity and key features of rivers that are lost through physical damage.
Defining restoration:
"River restoration is the re-establishment of natural physical processes (e.g. variation of flow and sediment movement), features (e.g. sediment sizes and river shape) and physical habitats of a river system (including submerged, bank and floodplain areas)" CREW River Restoration and Biodiversity, 2016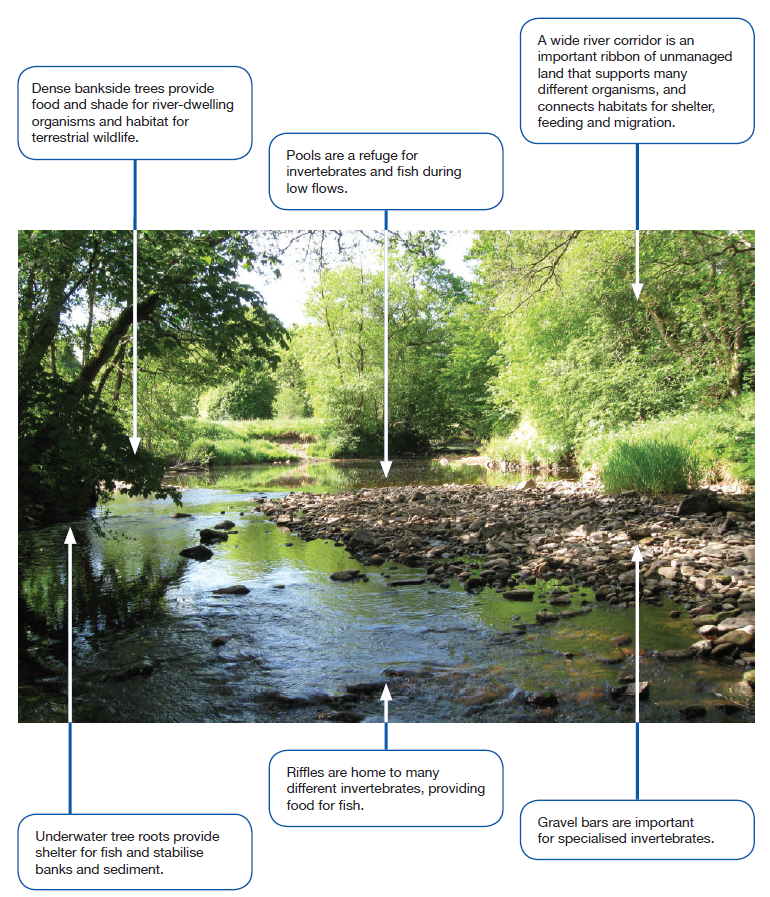 A natural river has processes that create habitats supporting rich wildlife & species diversity – find out more on our river habitats & wildlife page.