To improve our understanding of the local environments/habitats within the catchment, CamEO partners have been given an opportunity to train in the following areas:
Fresh Water Watch – water quality testing kits aiming to show just how simple, easy and effective citizen science can be. Fresh Water Watch kits can be used to give an indication of the quality of river water, by measuring phosphorus, nitrate and sediment levels in samples.
RiverFly – as our resident trainer, Ian Hawkins is in the process of delivering 4 RiverFly workshops across the CamEO catchment. These free workshops give attendees the chance to learn how to sample invertebrate populations and get an indication of ecosystem health. Results are published in the CamEO group on the RiverFly website.
If you would like to learn more about your local river and contribute to our catchment-wide citizen science initiative, please get in touch.
---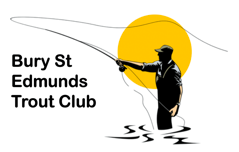 If you would like to be involved,
please email Ian Hawkins directly
---
Here's a great example of RiverFly training from the Ribble Rivers Trust:
The video below gives more information about Fresh Water Watch: