CamEO is applying an ecosystem approach to catchment management.
First adopted by the Convention on Biological Diversity (Rio Earth Summit, 2000), the ecosystem approach is essentially the development of a strategy for the integrated management of land, water and living resources that promotes conservation and sustainable use in a fair and balanced way.
It seeks to identify the benefits provided to society by the natural environment (e.g. clean water for ecology and drinking, and the production of food) and enables the beneficiaries of these services to be engaged in making decisions about the objectives and priorities for their environment.
We intend to deliver this through an inclusive participatory process of data visualisation and evidence exploration to define areas of the catchment most likely to play a critical role in the delivery of both individual and multiple ecosystem services.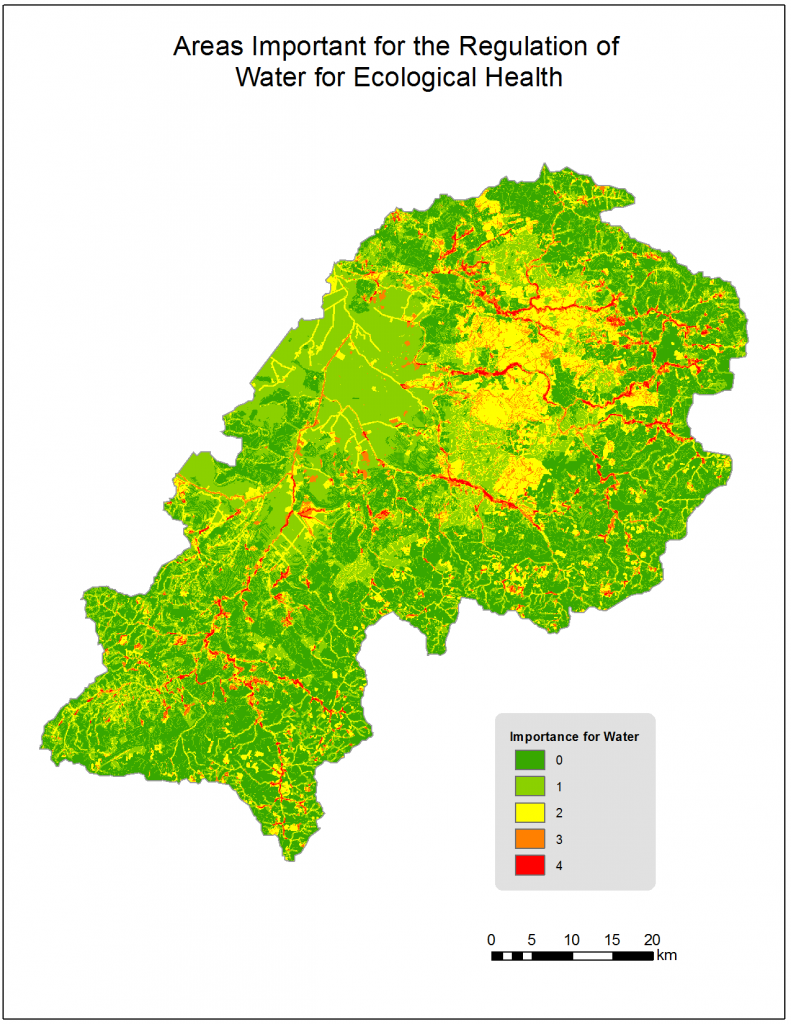 We believe that this approach will help develop a shared conceptual understanding of the issues affecting the catchment and where the priority and opportunity areas for the delivery of catchment management interventions may occur.
An example of this approach can be seen on the right, in which we have mapped the areas of the catchment considered important for delivering the ecosystem service of clean water for ecological health.
As our collaborative partnership matures, we will use these maps to engage with stakeholders within the areas of interest, verifying the above information and ensuring catchment management efforts are maximised in the regions in which they will have the most benefit.