The CamEO Catchment Partnership operates at two levels:
Catchment scale (Cam, Ely Ouse and all tributaries) – where issues that are interconnected (holistically) or affect everyone can be tackled together and strategies developed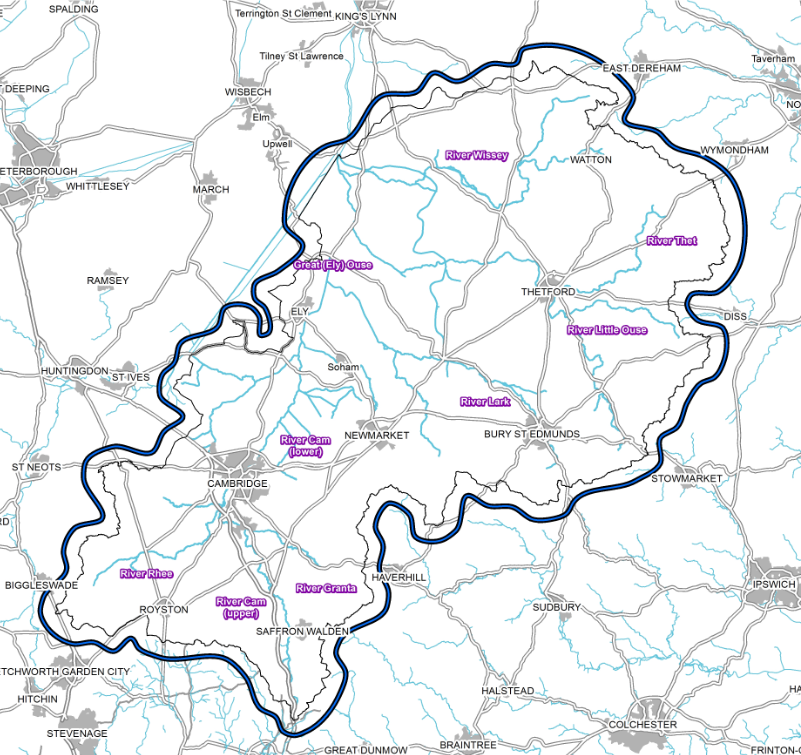 Local scale (each of the four main rivers) – where there is enthusiasm, skills and knowledge to deliver sometimes very specific environmental improvement with local communities. We have established sub-catchment partnership locally; anyone with an interest in the rivers can be a part of these partnerships. 

The interactive map below shows where each of our sub-catchment partnerships operate and will direct you to a specific page for more information. CamEO hosts work with sub-catchments to unlock the barriers to delivering projects on the ground (everything from planning, to permits and funding).