The River Lark flows through Bury St Edmunds and Mildenhall to the South Level and the Lark head sluice at Isleham. Its tributaries include the River Linnet, Culford Stream; Cavenham Stream; Tuddenham Stream and the River Kennet and Lee Brook.
A mosaic of habitats are present along some of the river valleys, many are protected sites. The catchment is biodiverse with local, national and internationally protected habitats and species such as trout; eels, otters and water voles. Challenges for the ecology include the presence of non-native species, such as American signal crayfish, Himalayan balsam and mink.
We are currently working with interested parties in this area who are discussing the formation of a sub-catchment group. Please check back and keep an eye on CamEO News for updates.
---
For each of the sub-catchments, the EA have undertaken an independent analysis of the key influences on water quality and what actions are needed to address these - these can be viewed below. Local groups now have the opportunity to tailor these plans in line with the needs and ambitions of the stakeholders in their region.
Ecological Status Classification
The current Water Framework Directive classification and reasons for failing to achieve good ecological status can be viewed here (to enlarge any of the images, please click on the map).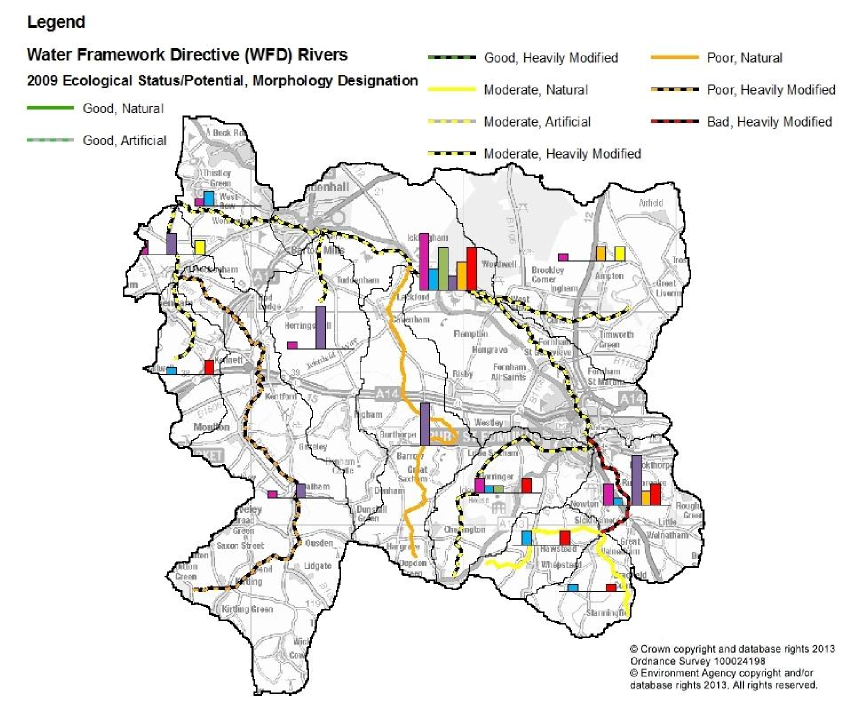 ---
Action Plan
This analysis of the sub-catchment has been expanded to consider what actions can be taken to ensure that good ecological status is achieved.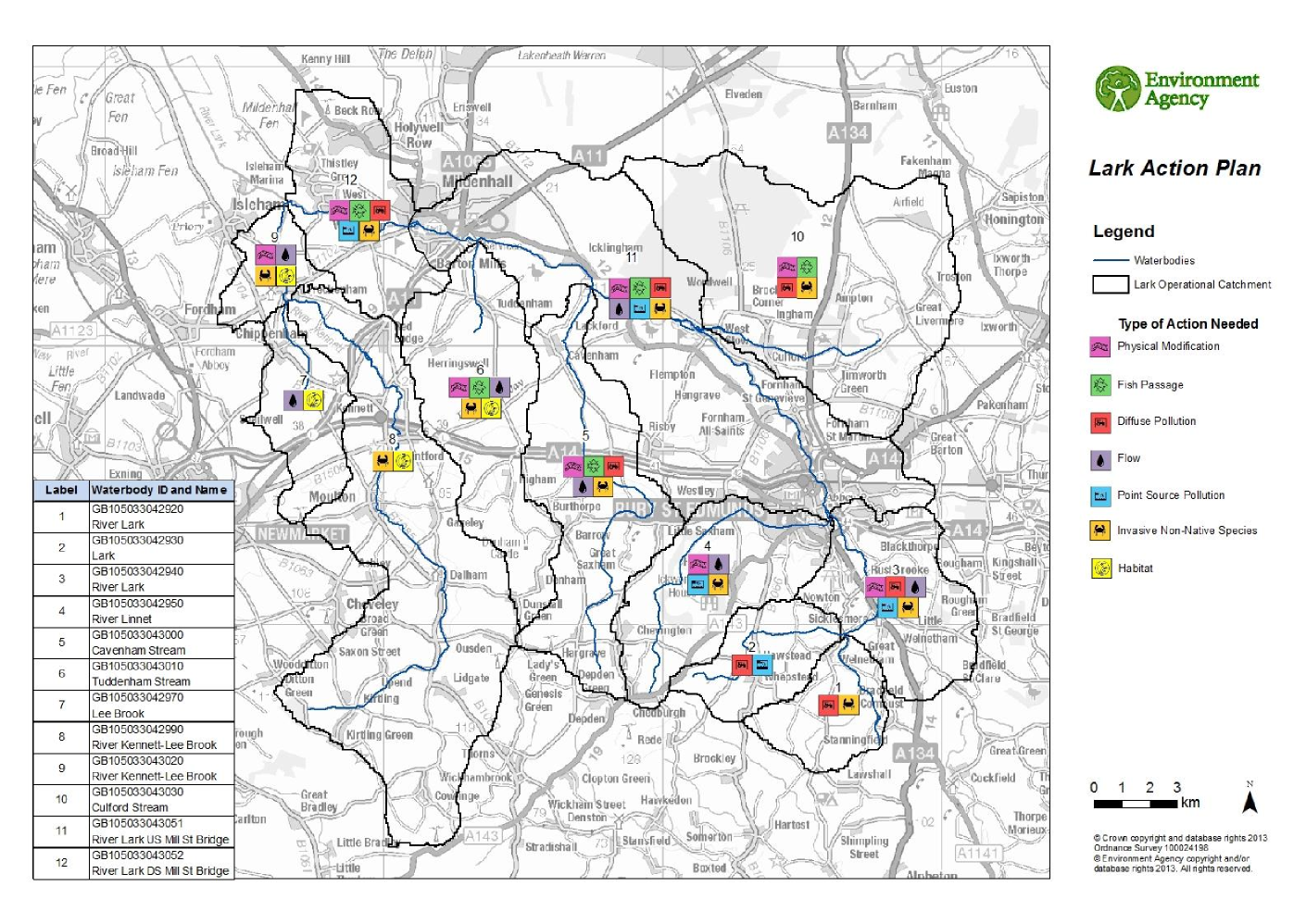 ---
River Ownership
When undertaking integrated, community-led management of these ecosystems on any level, it is essential to consider who owns the waterbody(bodies) that are being managed.
coming soon