This catchment is characterised by Breckland and woodlands. The upper reaches and tributaries of the River Thet and the River Sapiston extend the catchment as far as Attleborough and Elmswell before their confluences at Thetford and Euston with the Little Ouse which flows on to the South Level just north of Lakenheath.
The catchment is diverse for biodiversity, for both Local, National and internationally protected species and habitats including Eels, Otters and Water voles as well as one of the last remaining populations of the native white-clawed crayfish within a reach of the River Thet.
The Brecks Partnership has played an important  role in establishing catchment management initiatives in the Little Ouse and Thet in order to maintain and enhance the wildlife if the region.
Sadly, this partnership has been dissolved and stopped operations in March 2014. This followed a decision by Norfolk local and county authorities (a key funding stream) to end their financial support. CamEO is committed to building upon the work of the Brecks partnership and work with local people to continue the management of this majestic local habitat.
For more information about the achievements in this area, please visit the Brecks Partnership Website.
---
For each of the sub-catchments, the EA have undertaken an independent analysis of the key influences on water quality and what actions are needed to address these - these can be viewed below. Local groups now have the opportunity to tailor these plans in line with the needs and ambitions of the stakeholders in their region.
Ecological Status Classification
The current Water Framework Directive classification and reasons for failing to achieve good ecological status can be viewed here (to enlarge any of the images, please click on the map).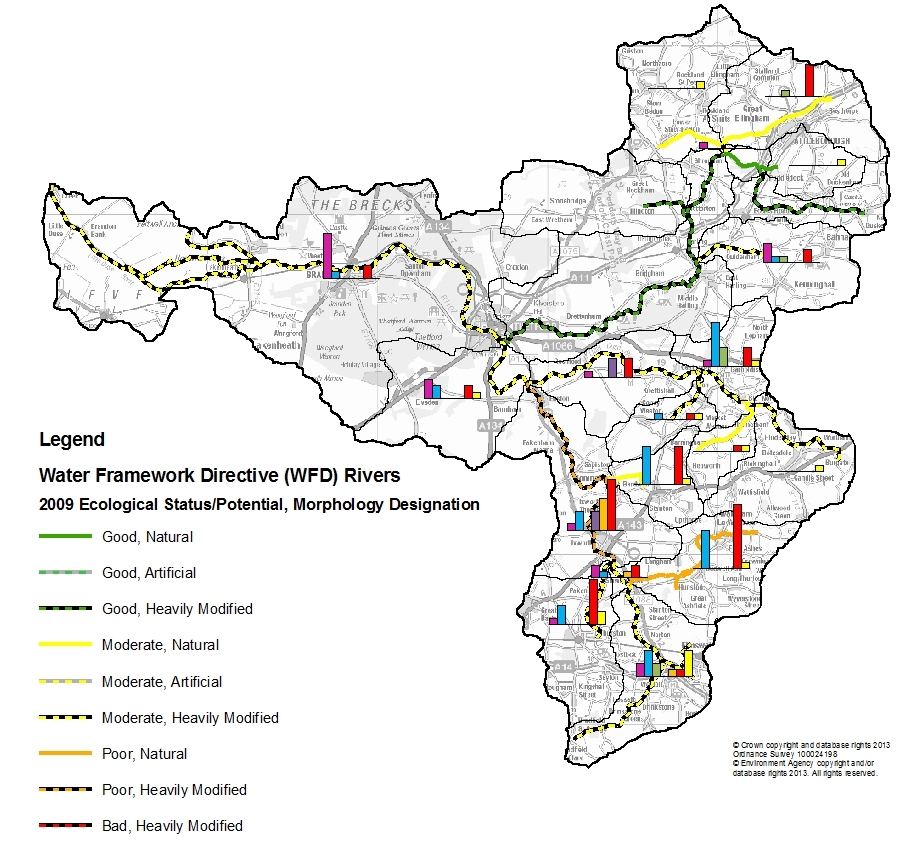 ---
Action Plan
This analysis of the sub-catchment has been expanded to consider what actions can be taken to ensure that good ecological status is achieved.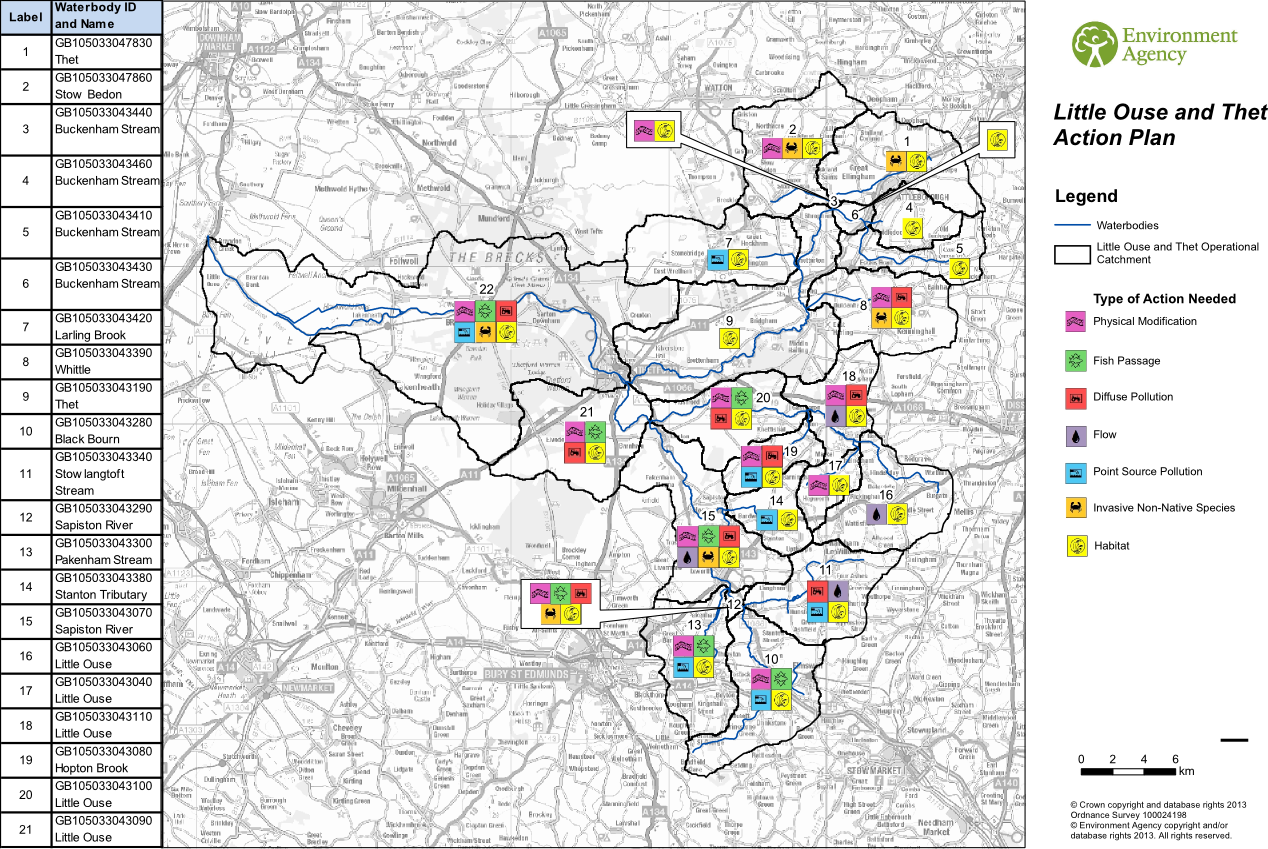 ---
River Ownership
When undertaking integrated, community-led management of these ecosystems on any level, it is essential to consider who owns the waterbody(bodies) that are being managed.
coming soon
---