---
The Cam Catchment Partnership
Hosted by Cambridge Past, Present and Future, the Cam Catchment Partnership operates throughout the wider Cambridge region, including our two most southern sub-catchments. Heritage, settings, accessibility and economy sit at the heart of this partnership, alongside CamEO's primary aim of improving water quality and ecology. 
---
The Cam, Rhee and Granta & Lower Cam areas have been heavily modified and exploited over the years and now face a number of challenges and pressures on river quality. To protect and improve these environments, the Cam Catchment Partnership has created a detailed issues and actions document which will be developed into a management plan going forward.
For more information on who's involved in the partnership, their aims and strategic direction, see www.cambridgeppf.org/river.
---
For each of the sub-catchments, the EA have undertaken an independent analysis of the key influences on water quality and what actions are needed to address these – these can be viewed below. Local groups now have the opportunity to tailor these plans in line with the needs and ambitions of the stakeholders in their region.
Cam, Rhee and Granta
Ecological Status Classification
The current Water Framework Directive classification and reasons for failing to achieve good ecological status can be viewed here (to enlarge any of the images, please click on the map).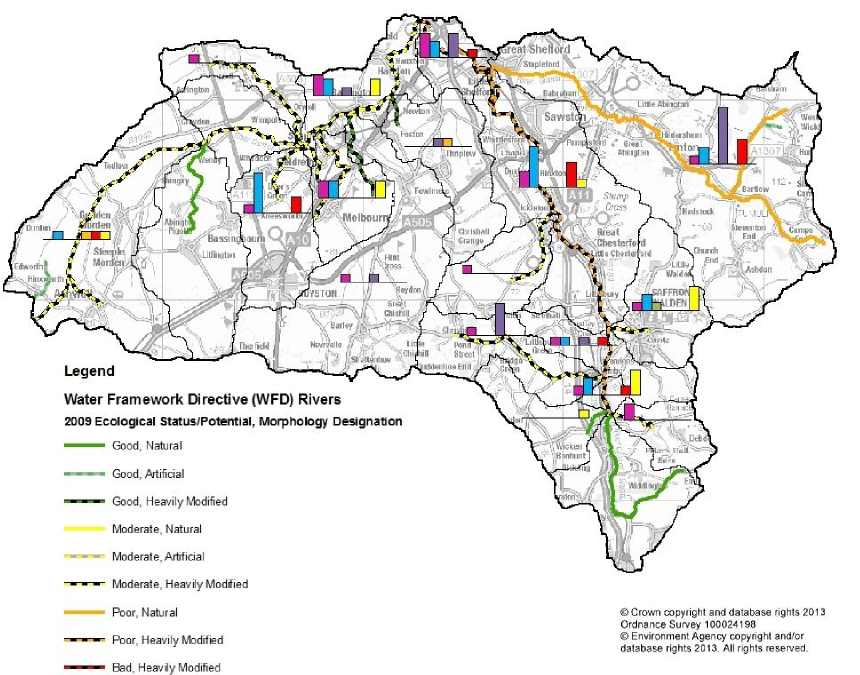 ---
Action Plan
This analysis of the sub-catchment has been expanded to consider what actions can be taken to ensure that good ecological status is achieved.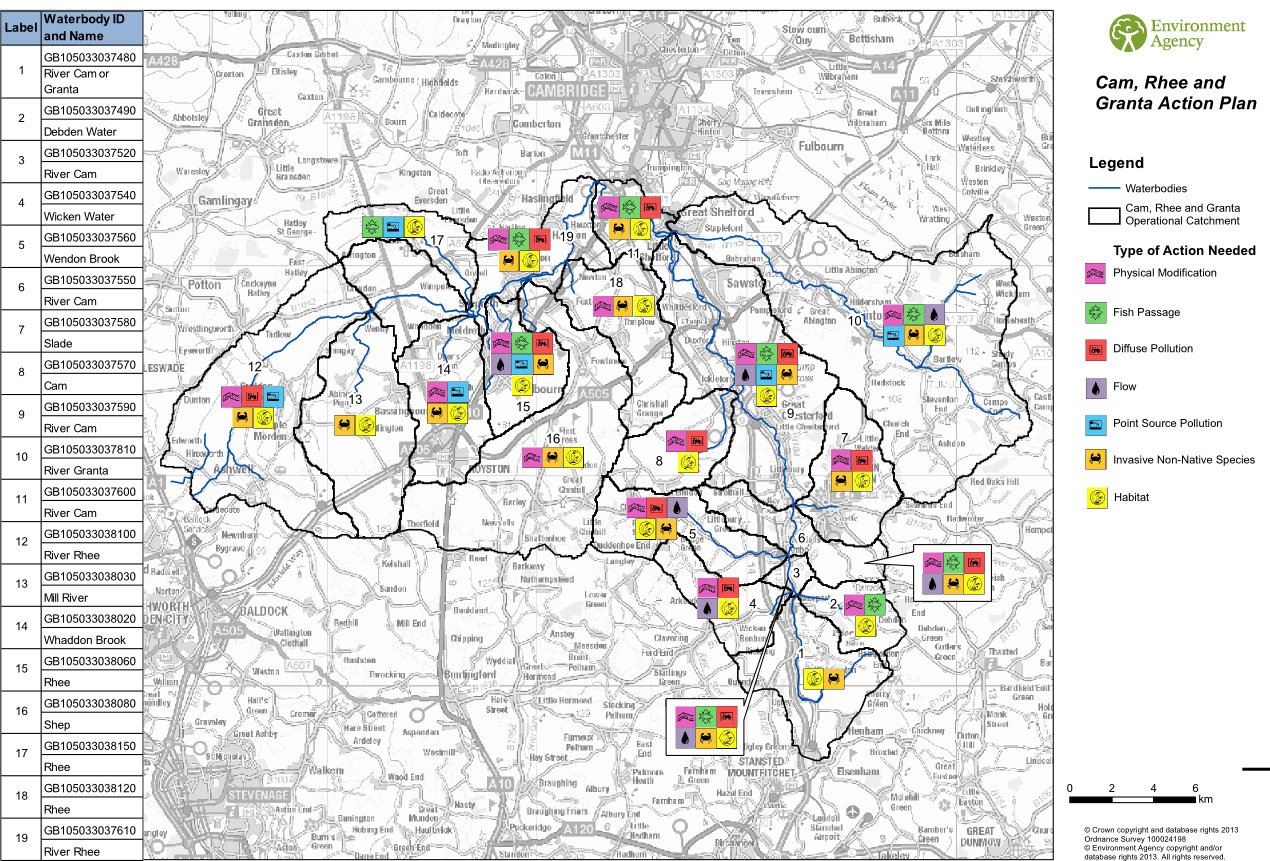 ---
River Ownership
When undertaking integrated, community-led management of these ecosystems on any level, it is essential to consider who owns the waterbody(bodies) that are being managed.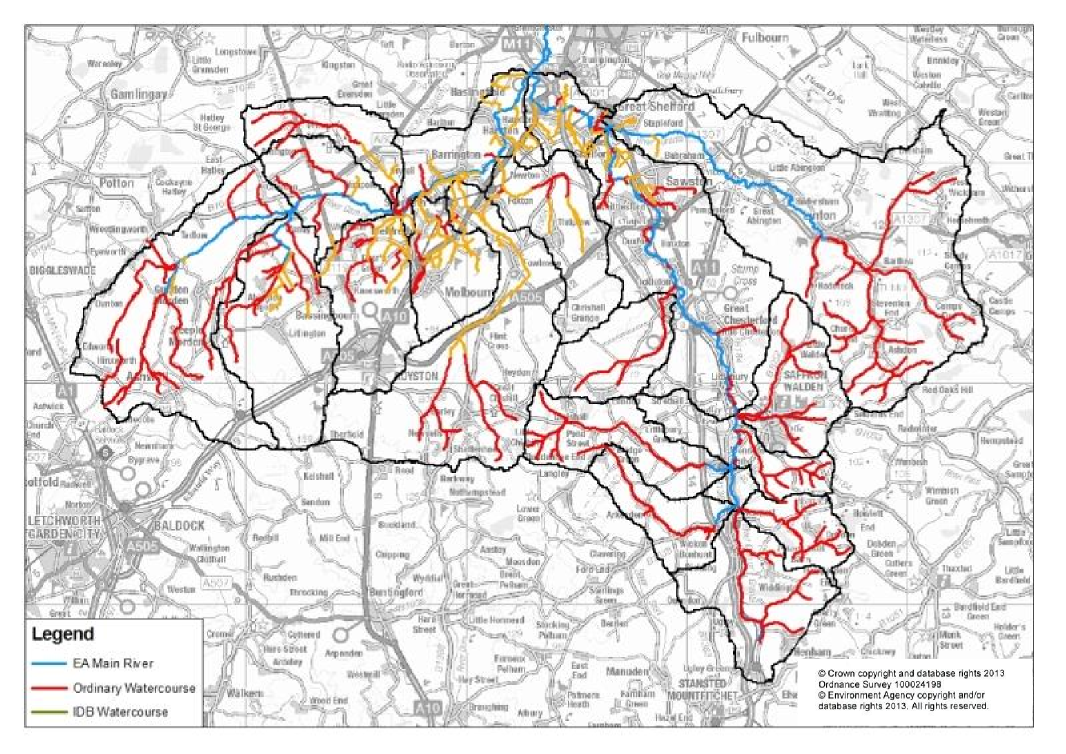 ---
These same maps are also available for the Lower Cam sub-catchment. As the Cam Strategy Partnership operates in both of these sub-catchments, management efforts need to be maximised to achieve multiple benefits across the two areas.
Lower Cam